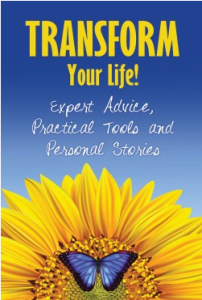 It's time to have a party – book launching time! Woot!
So I've told you about Transformation Publishing creating a book of beautiful, inspiring stories, from me and 40+ other co-authors. Well it's time to celebrate the book  – Transform Your Life – Expert Advice, Practical Tools, and Personal Stories.
In the Blink of an Eye, Life Changes is included in the book. Do you know how hard it is to pick just one experience out of your whole life and give it up as inspiration?  But I did it!
Join me on Read More