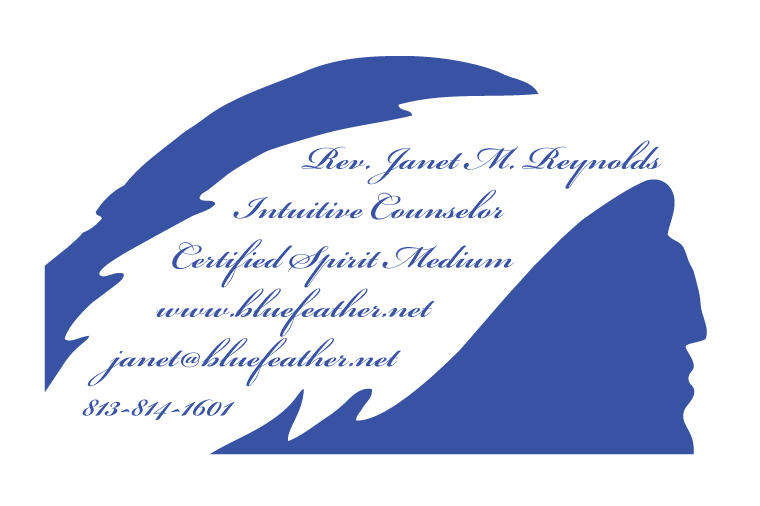 My name is Janet M. Reynolds and

BLUE FEATHER

is my Spirit Guide.
He is from a time long ago.
He is strong and was a good warrior.

When we do readings we are tuned onto the present of today. We try to give information that is exceptionally helpful to the individual.
We relate NOW, on the future.
Symbols are given at times to create more awareness to the person. We concern ourselves with how we explain our thoughts to each and everyone.
Questions can be asked and answers are found.
All readings are performed by Janet Reynolds and Blue Feather!