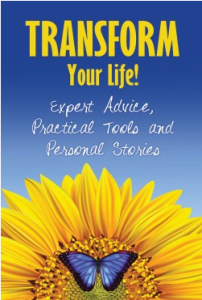 It's time to have a party – book launching time! Woot!
So I've told you about Transformation Publishing creating a book of beautiful, inspiring stories, from me and 40+ other co-authors. Well it's time to celebrate the book  – Transform Your Life – Expert Advice, Practical Tools, and Personal Stories.
In the Blink of an Eye, Life Changes is included in the book. Do you know how hard it is to pick just one experience out of your whole life and give it up as inspiration?  But I did it!
Join me on Saturday, August 23, 2014, 6:30pm – 9:00pm at Wings Bookstore for an evening of fun and surprises! I and the other authors will walk the red carpet, followed by introductions and a meet & greet. And, of course, get your book signed!
If you missed ordering your copy, don't worry – there will be plenty of copies there for purchase.
Come enjoy refreshments and toast with me to the spirit of inspiration and collaboration.
The gripping personal stories and powerful tools offered by my co-authors and me are a mosaic of strength, hope, and inspiration. Become empowered to embrace transformation, express more of your true Self, and live your BEST life!
I look forward to celebrating with you! Come join the party!
"So, Janet, where's the party?"
Wings Bookstore at The Unity Campus
4500 4th St N, St Petersburg, FL 33703