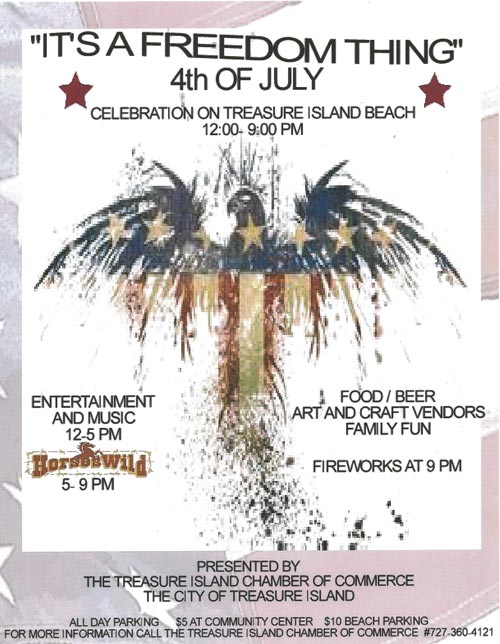 Meet Janet at the "It's a Freedom Thing" 4th of July event at Treasure Island!
The 4th of July event will be happening behind the Bilmar Beach Resort at Gulf Boulevard & 108th Avenue.  The fun starts at 12:00 noon and goes until 9:00pm, then the fireworks happen.
You'll find Arts and Crafts and Food vendors.  Janet will be there too, doing readings.  It should be a fun time on Thursday!
There will be a band too called "Horses Wild" starting at 5:00pm – this will include a tribute to our Troups that fight for our Country.  A good reason to show up!
There are a couple of places to park: it costs $5.00 at the Community Park and $10.00 on the Beach.  You might want to get there early to get parking.
If you need more information, call 727.360.4121.