Meet and Make a Connection is proud to offer you "An Evening with Spirit" in this one night only Gallery Presentation by Spirit Medium Janet Reynolds and her Spirit Guide, Blue Feather.
Do you feel that your angels, guides, or loved ones in the spirit world are trying to connect with you? Well, you are probably right and your opportunity to hear from them with even greater clarity in a private group gathering where spirit messages will be brought through with the help of Janet Reynolds , her spirit guide Blue Feather, and your own spiritual support team.
For a night of divine communication, simply mark your calendars for "An Evening with Spirit", brought to you by Trinda Latherow, author and founder of Meet and Make a Connection, an inspirational mind, body, spirit blog community at http://www.trinda.net/blog.
---
Must RSVP!
Limited Seating Available, Reserve Your Seat Today
Contact Trinda Latherow, Ph: (862) 251-8746 US EST, E-mail: Trinda@Trinda.net, or
Janet Reynolds, Ph: (813) 814-1601 US EST, E-mail: Janet@BlueFeather.net
What: Gallery Presentation by Janet Reynolds, Spirit Medium and Blue Feather
When: Saturday, August 30, 2014, 6:00pm – 8:00pm, doors open at 5:30pm
Where: Tarpon Springs, FL
Cost: $20/person, includes refreshments
Pay at the door by PayPal/Charge, Check or Cash
15 minute readings available for $25 after the Presentation
---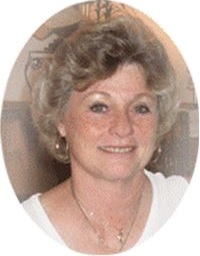 My name is Janet M. Reynolds and Blue Feather is my Spirit Guide. He is from a long time ago and a strong and good warrior of the light.
When we do readings we are tuned into the present day. We try to give information that is exceptionally helpful to the individual. We relate to the power of now and for the future. Words and symbols are given to give a greater awareness of situations. We concern ourselves with how we explain our thoughts and visions to everyone. Questions may be asked and answers found with an open mind. All messages are presented by Janet Reynolds and Blue Feather, your guides to even greater enlightenment and personal peace.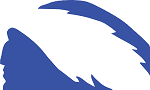 Rev. Janet M Reynolds
Intuitive Counselor | Certified Spirit Medium
Ph: (813) 814-1601 US ET
E-mail: Janet@BlueFeather.net