Mystikal Scents is celebrating their 8 year anniversary on All Saints Day, and Janet will be there giving readings from 11:00am to 4:00pm. Will you be going?
Mystikal Scents
8 Year Anniversary
November 1, 2014
9545 E Fowler Avenue
Thonotosassa FL 33592
813.986.3212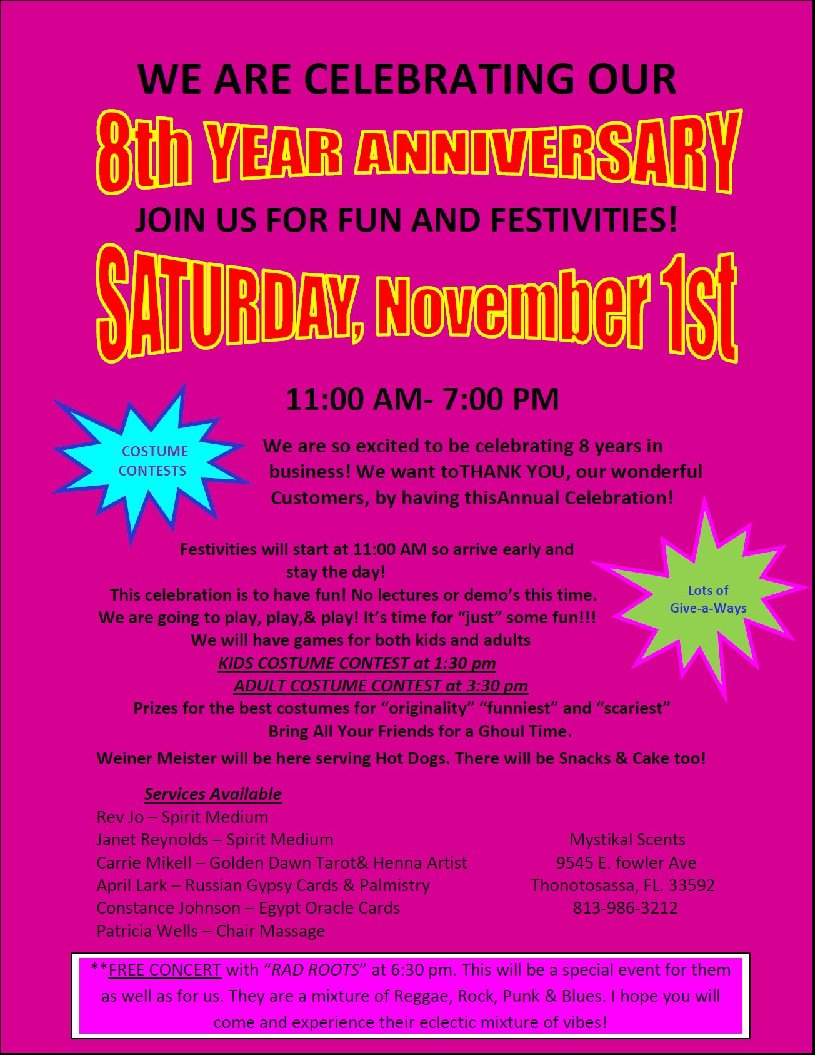 Where can you find Mystikal Scents? The address is
9545 E. Fowler Ave Thonotosassa, FL., 33592
813-986-3212
Mon – Sat 11–7pm, Sun 12–6pm
Mystikal Scents is a delightful shop in Thonotosassa east of Tampa. They provide all different types of sages, incense, aromatherapy, and unique gifts. There's lots to look at and purchase.
Can't join Janet for a reading at the 8 year anniversary? Then schedule a phone consultation!