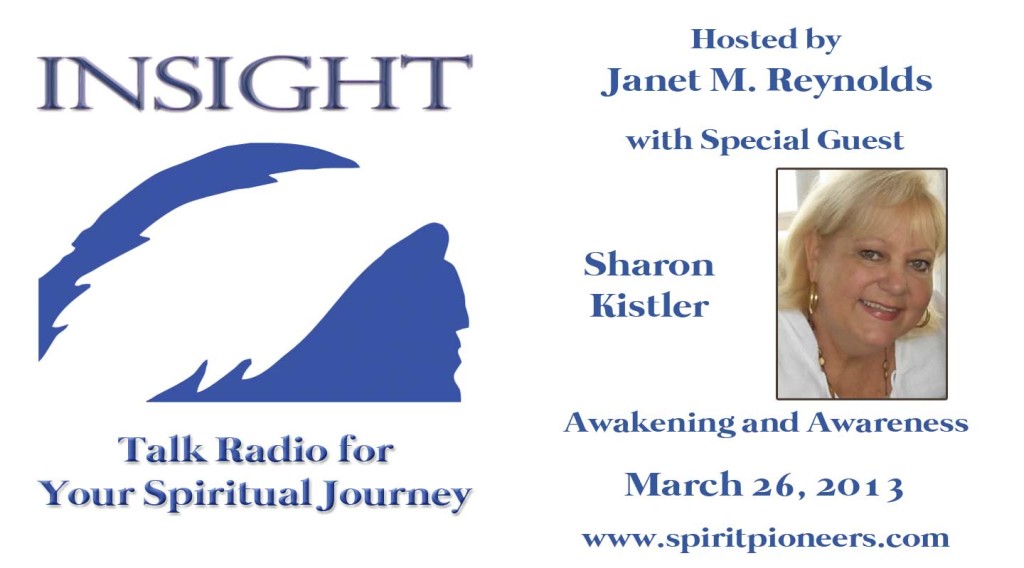 Janet's guest for the March 26, 2013 edition of Insight is Sharon Kistler.  The subject will be Awareness and Awakening.
Sharon Kistler is the founder of Journey Life Coach Institute. Certified Holistic and Master Journey Life Coach, and Life Coach trainer. CCA Certified; Certified Coaching Alliance and ICF Accredited; International Coaching Federation.
She also holds certifications in EFT Emotional Freedom Technique through AMETT and NLP as practitioner, she uses a Holistic and Intuitive approach to balance body, mind and spirit!
Sharon has an extensive background corporate regional management, and previous 24 year Career as Senior visual merchandiser for a Florida's West Coast Department Stores, Marketing, Event planning, and display artist.
Just what does Sharon mean by "awake and aware"?  Why not call during the show on Tuesday at 1:30pm and participate?  The number is (727) 597-4022.