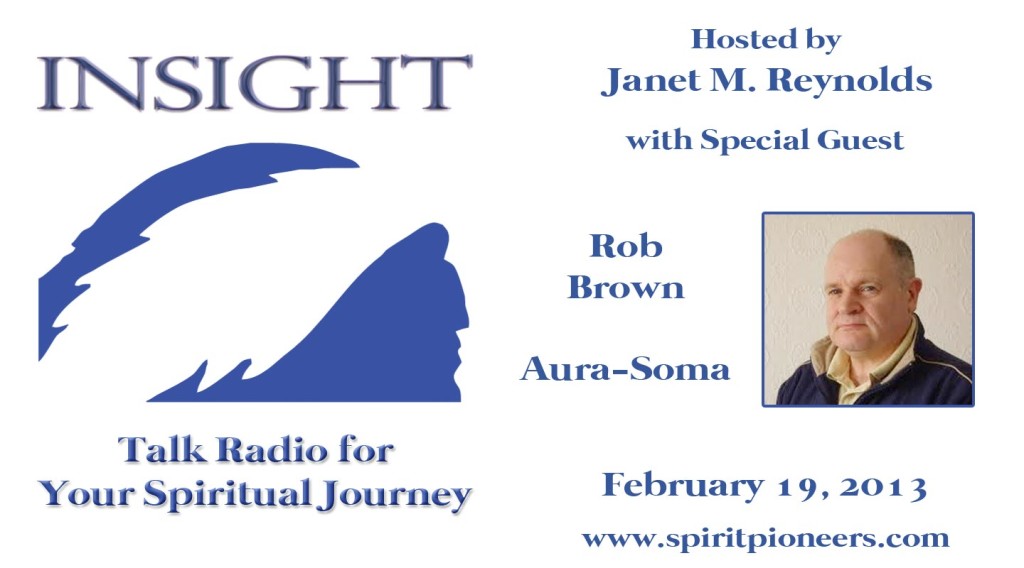 Janet's guest on the February 29, 2013, show of Insight will be Robert "Rob" Brown.
After many years of training at The Arthur Findley College, Essex, UK and his local Spiritualist Church, Robert (Rob) Brown is bringing his unique abilities as a medium to the USA. For the last 16 years, he has been working with Spirit constantly throughout the UK and now feels it is time for a new challenge. He has worked tirelessly, studying and honing is skills, in an attempt to offer something different.
The modality that Rob has grown a passion is for is called Aura-Soma.  Do you know what this is?
This is an opportunity for you to find out more about what Rob's talking about!  Why not call during the show on Tuesday at 1:30pm?  The number is (727) 597-4022.