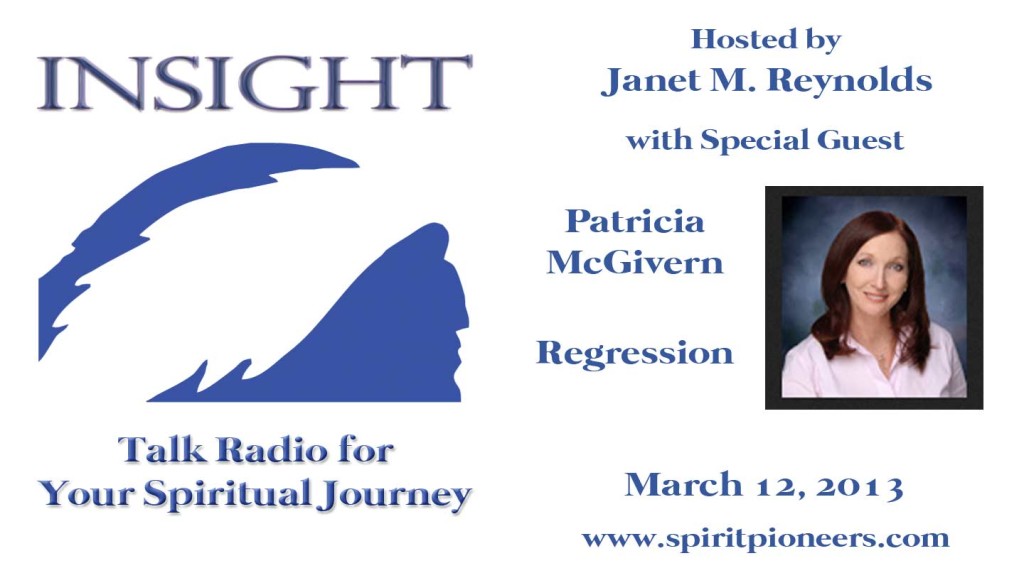 Janet's guest on March 12th's Insight is Patricia McGivern. The subject will be Regression.
Patricia McGivern is a Certified Hypnotist who has specialized in past life regression since 1998. She is certified by the International Board of Regression Therapy and she trained with world-renowned Dr. Brian Weiss, author of "Many Lives, Many Masters."

She is the author of "Angel Babies: Messages from Miscarried and Other Lost Babies," and she is working on her next project "Soul Explorer: Healing through Past Life Regression."
Patricia will talk about the emotional and physical healing she has witnessed in her clients which can be described as nothing less than fascinating.
Have you ever gone through a past life regression, or maybe you're curious about the technique of doing it?  Why not call during the show on Tuesday at 1:30pm and participate?  The number is (727) 597-4022.