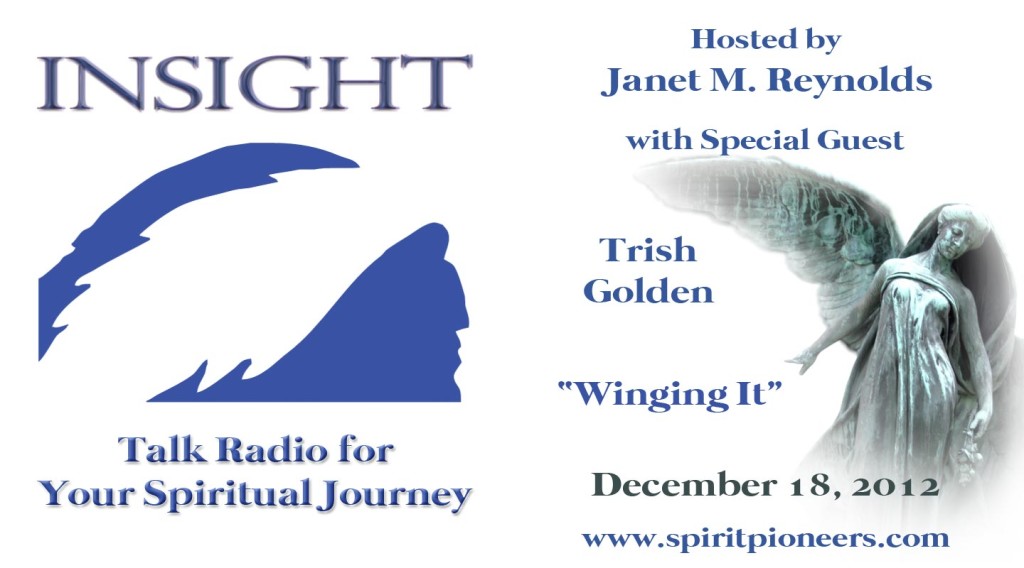 On the December 18, 2012 edition of Insight, Janet Reynolds will have Trish Golden on the show, and the topic will be Winging It.

In this show, Janet and Trish will be covering various topics, such as December 21, 2012 and the change in the Mayan Calendar, Christmas, New Years, and other various topics as they spring up.
Trish Golden has a diverse background.  She is a software and web developer, owning Golden Light Web Creations, LLC, where she helps business owners develop their internet presence through website creation or coaching.  She also enjoys exercising her creative talents through jelly making, stained glass, fiber arts, woodcraft, and fine arts. Trish has also been a student of metaphysics for over 20 years.
What thoughts do you have on the changing of the Mayan calendar?  Do you have any fond Christmas memories you'd like to share?  Call into the show at (727) 597-4022, and remember to tune in on Tuesday at 1:30pm on the Spirit Pioneers radio network.